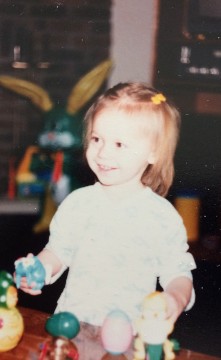 Mandy Krivohlavy
Interviewing Manager
Mother of 1
Mandy has always had some type of involvement with young kids! In the past, she babysat for neighbors, mentored youth cheerleaders, and even helped lead a girl scout troop. As a long-time friend to the owner, Lindsay, Mandy Krivohlavy has watched Bell Family Company grow and flourish since the beginning. They attended college together at Bowling Green State University where Mandy majored in Child and Family Community Services.

After college, Mandy lived in Cincinnati, Ohio, and worked as a full-time nanny. She then made a huge life change and moved all the way to Austin, Texas in 2008 where she worked as a toddler teacher at a childcare center. Her career changed to administrative operations in real estate in 2010, where Mandy gained her organizational, hiring, communications, and attention to detail skills. After 10 years of working behind the scenes in real estate, she is excited to put all of her years of experience together and circle back to helping families and kids.

In her free time, Mandy enjoys running, cooking, traveling, and spending time with her husband and son!
Back to Team Page